July 11, 2022
It's easy being green: here are 5 lawn alternatives
Think about what the perfect lawn looks like. Is it green, weedless, and tidy?
This is starting to change.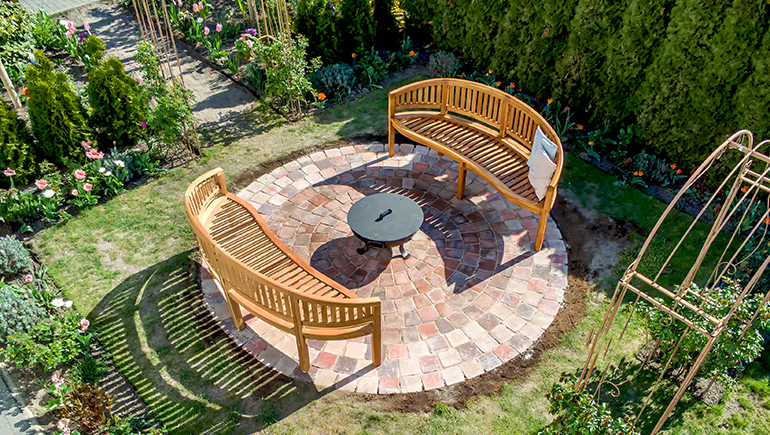 Once a must-have, the green lawn is giving way to natural garden coverings. Low-maintenance, low-water use, and increased plant diversity attracts bees, birds, and insects. As an added bonus, these lawn alternatives don't attract chafer beetles.
Minimal lawn
Consider using less lawn and fill the remaining area with a combination of other things. You can expand your flowerbeds and vegetables garden, build a firepit area, or add on to your deck. Your lawn can be a pathway leading to or around these new attractions.
Bee lawn
Bee lawns contribute to the health and well-being of bees, one of our most beneficial insects whose numbers are rapidly declining. Made up of grasses and low growing perennials like clover, this mix can be treated like a regular lawn.
Edible lawn
Herbs, vegetables, berries and fruits – they're terrific options when it comes to replacing part or all of your lawn. Look at kitchen garden designs for inspiration and you can freeze what you don't enjoy for a taste of summer in winter.
For shade or part-shade areas, these plants will thrive:
lettuce
kale
mustard greens
mint
parsley
cilantro
In sunnier spots, you can't go wrong with these:
tomatoes
potatoes
carrots
corn
beets (add the leafy tops to your salad)
basil
chives
oregano
Ornamental grasses
Drought tolerant and easy to grow, ornamental grasses can add a variety of colours and movement to your garden. Large statement varieties provide additional interest in your garden. Laying paths and adding seating areas can enhance this space.
These attractive grasses will surely impress:
Tapestry lawn
This type of lawn is a patchwork of colourful low-growing plants. These can include:
woolly thyme
lobelias
chamomile
veronicas
yarrow
For higher traffic areas, use more robust plants.
Sedums
Colourful and low-growing, sedums flourish in sunny, dry areas. These low-maintenance plants will provide visual interest for a large part of the year, flowering from spring to late fall.