February 17, 2021
Buying or selling? 4 trends to expect in today's market
A combination of historically high demand, limited housing supply, and COVID-19 restrictions is changing the way buyers and sellers are operating in Metro Vancouver's housing market. If you're looking to buy or sell a home in these conditions, here are four trends you can expect to see – and some advice on how to deal with them.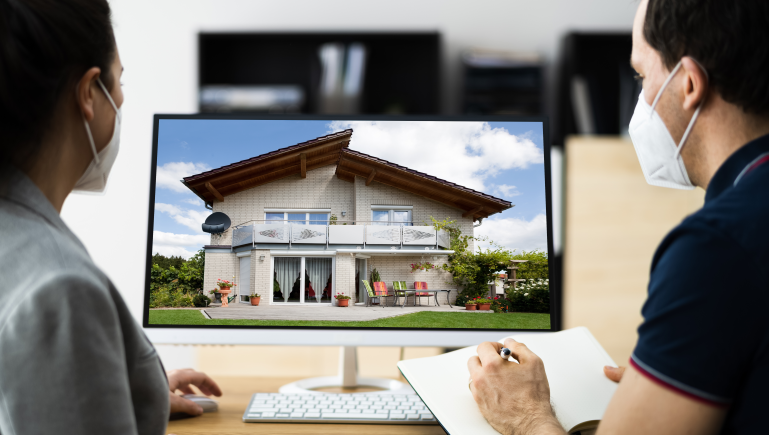 1. Limited showings
While REALTORS® are considered an essential service during the pandemic, they still have to serve their clients under strict safety guidelines. That means they must follow cleaning and occupancy protocols that could limit the number of showings they can conduct in a day. This can cause frustration when trying to schedule a showing and may even cause lineups outside of homes that may have many potential buyers.
To help mitigate this, many Realtors are using technologies like livestreaming, video tours, "dollhouse" or 3D renderings, and even virtual reality to help buyers see the interior of a home listed for sale.
For buyers, these tools are a great way to visualize space and narrow down potential homes. Make sure to take advantage of them to do your due diligence before requesting an in-person showing.
For sellers, these tools offer a way to market your home to a wider audience. They'll also help weed out unserious buyers who might just be seeing what's out there.
2. Multiple offers
A low supply of homes coupled with unseasonably high demand creates competition between buyers. In today's market, multiple offer situations are becoming more prevalent, which means if you're buying a home, you'll likely be competing with quite a few other potential buyers.
For buyers, it's more important than ever to talk to your Realtor and get their advice on setting realistic expectations on what you're willing to pay for your new home. A good adage to remember in a multiple offer presentation is, "you rarely get a second chance to make a good first impression." Meaning, consider making the best offer you can afford first, since the seller may choose to deal first with other, higher offers before considering yours.
It can be disappointing to see a home sell at a price you would have been willing to pay, so consider making your best offer first. With that in mind, don't let the excitement of a multiple offer presentation push you into offering a price you can't afford.
3. Safety protocols
The end of the pandemic may be in sight, but we still need to be vigilant to help keep the curve flat.
For buyers, this may mean your Realtor will ask you to travel to showing appointments separately. You'll need to wear a mask and limit the number of people coming with you to view a home in person.
4. Shorter timelines
Busy markets mean shorter timelines. For sellers, this means your home will likely be on the market for less time.
For buyers, this means you'll have less time to do your due diligence. Lining up a home inspector, setting a budget, finding the right professionals, and getting your mortgage pre-approved can help you move faster when the time comes to make an offer on a home.