May 10, 2023
It's time to test your smoke detector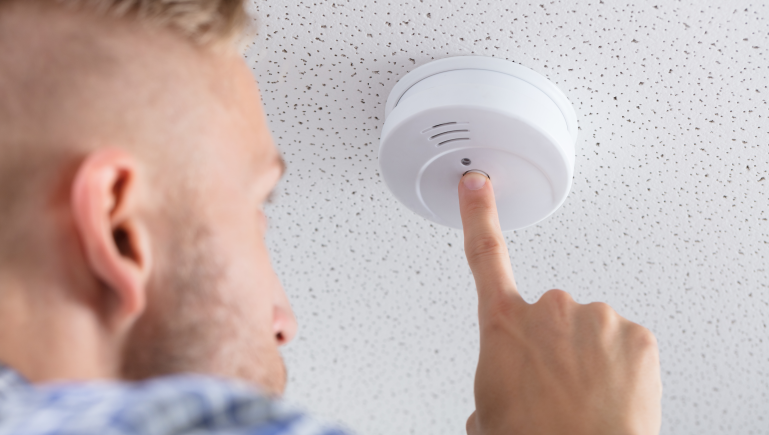 Home fires kill eight Canadians each week. While these represent just 40 per cent of all fires, they're responsible for 73 per cent of fire-related deaths. Most of these deaths could be prevented by taking a few precautions.
You can help protect you and your family from home fires by following these tips:
Every month
Test your alarm: Press the button on your smoke alarm and keep it pressed down. The alarm should sound.
If your alarm has no button, it's outdated and must be replaced.
Another way to test the alarm is by holding a freshly extinguished candle under it. The alarm should sound within 20 seconds.
Let air circulate to get rid of the smoke and allow the alarm to turn off.
Twice a year
Change the batteries in all smoke alarms twice a year (for example, when you change your clocks in the fall and spring).
Every two years
Take the cover off and clean it with a damp cloth.
Carefully vacuum the inside of the alarm.
Put the cover back and make sure the alarm is working.
Every 10 years
Replace your smoke alarm. Some models last as little as 5 years.
If the smoke alarm isn't working
Replace the battery.
Check fuses and circuit-breakers, or call an electrician. There may be an electrical problem in your home.
If these steps don't help, the alarm may be defective. Replace it immediately.
When you take out the alarm battery, replace it with another one immediately.
Fire safety also depends on every member of the household knowing what to do and on having an escape plan. If you don't have an emergency plan, take a few minutes to create one today.
These tips are from Public Safety Canada in cooperation with the Canadian Association of Fire Chiefs.