December 11, 2020
Commercial properties now available on Realtylink
You can now search for commercial properties on Realtylink.org!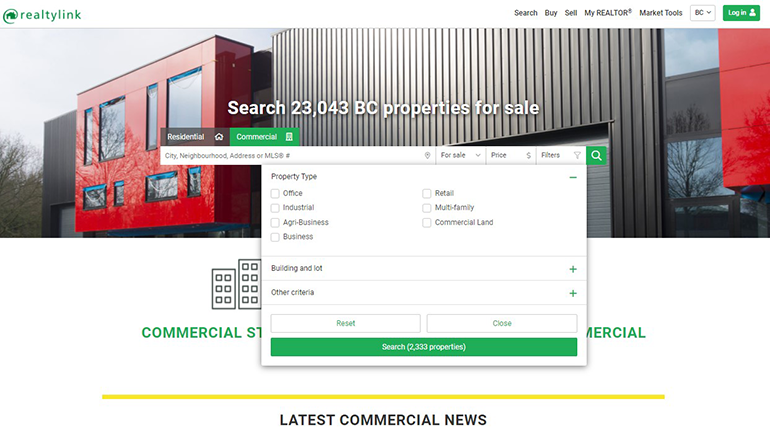 Using the "commercial" tab on the search bar, you can search for:
Office (buy/sell/lease)
Retail (buy/sell/lease)
Industrial (buy/sell/lease)
Multi-Family Residential (buy/sell)
Vacant Land (buy/sell)
Businesses (buy/sell)
The commercial property search works just like the residential property search but includes commercial-specific filters.
Updated Market Statistics
We've also added the quarterly Commercial EDGE commercial real estate market report. You can find the latest report on the commercial home page and on the market statistics page.
Looking for a commercial property?
The first step to finding a commercial property is finding the right commercial REALTOR® for you.